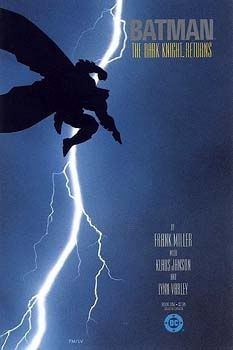 Batman - "The Dark Night Returns"
(1986)
Batman: The Dark Knight Returns
issues 1-4. Writer and Artist: Frank Miller, Inker: Klaus Janson, Colorist: Lynn Varley. Published by DC Comics, 1986.
Rating: M for Mature
Summary: It is ten years after an aging Batman has retired and Gotham City has sunk deeper into decadence and lawlessness. Now as his city needs him most, the Dark Knight returns in a blaze of glory.
(
The review...
Collapse
)